A Heartwarming Tale of a Lost Teddy Bear and the Unwavering Dedication to Guest Satisfaction
In the world of hospitality, guest satisfaction is the ultimate goal. But sometimes, it's the small acts of kindness that make the most significant impact. This heartwarming story of a young child, his lost teddy bear, and the extraordinary efforts of a hotel and UHS Linen is a testament to the power of going above and beyond for guests.
The Lost Teddy Bear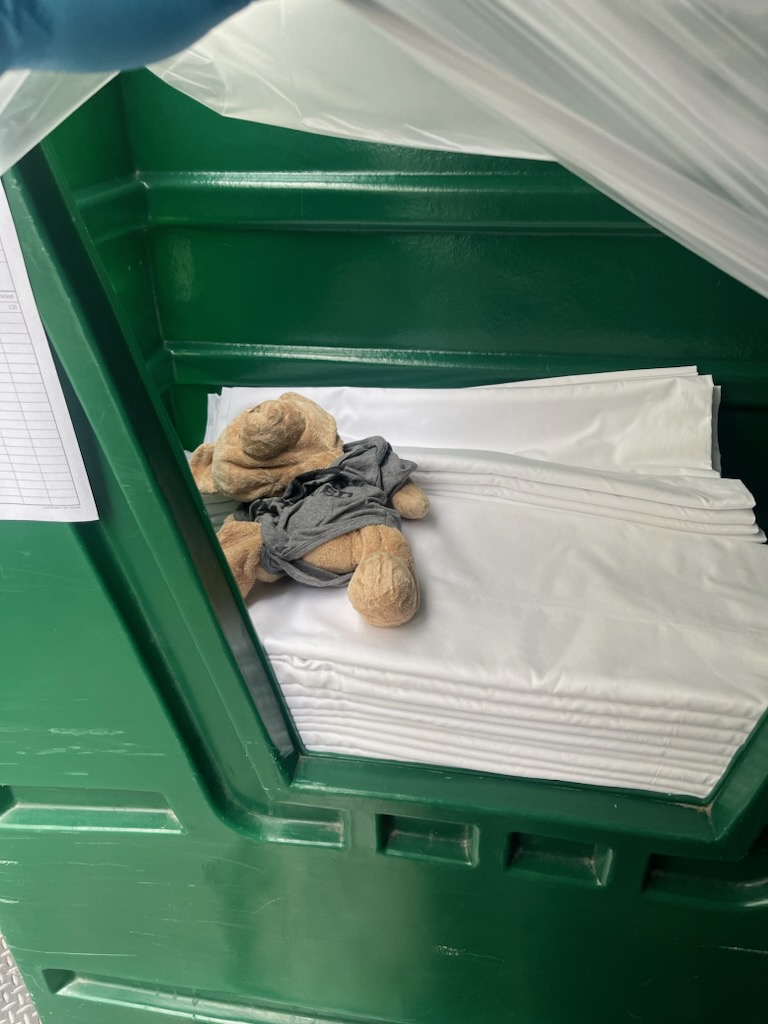 A family vacationing at a hotel experienced every parent's nightmare: their young son had lost his beloved teddy bear, a cherished and sentimental companion. The teddy bear had been accidentally wrapped in the hotel's linen and sent to UHS for cleaning. The child was inconsolable, and the family reached out to the hotel in desperation, hoping that they could track down the precious toy.
The Hotel's Determination
The hotel, committed to doing everything possible to please their guests, contacted UHS Linen with their unusual request. Although UHS is not typically in the business of "lost and found," they recognized the importance of this situation and the impact it could have on the guest experience.
UHS: A Caring Partner in Asset Management
UHS understood that being a reliable and caring partner meant going the extra mile for their customers. They took on the challenge of locating the teddy bear amidst the 80,000 pounds of dirty linen they process daily. Miraculously, they found the teddy bear and immediately informed the hotel of its discovery.
The Happy Reunion
When the UHS delivery driver arrived at the hotel with the freshly laundered linens, he pulled the teddy bear from the cart, where hotel security was eagerly waiting to reunite it with the boy. What started out as the worst day turned into one of the best, and the family's experience with the hotel was nothing short of glowing. The hotel's unwavering dedication to its guests turned a heartbreaking situation into a memorable and heartwarming moment.
The Importance of Guest Satisfaction
This touching story serves as a reminder that guest satisfaction is at the heart of the hospitality industry. UHS Linen's willingness to go above and beyond to help the hotel and their young guest showcases their commitment to being the best partner in the laundry industry. For hotels looking to enhance their guest experience and rely on a partner that genuinely cares about their customers, UHS Linen is the clear choice.